MEDLEY ST DIÉ
The Vosges Salon
Born of an Anglo-Saxon concept of cuts, the Medley salon in St Dié is located in a 250m2 space divided into three levels. The architect Gerald Klauss used the perfect combination of wood, glass, concrete and light to create a magical and unique space that fosters creativity. In this entirely open space, Serge Janin and his team of 15 stylists, colourists, make-up artists and aestheticians – all trained in the latest techniques – are always on the lookout for new inspiration. Eager to share ideas, they are ready, willing and able to put their expertise to good use with Medley's clientele. One of the highlights of the design is our Colour Space. This unique space in the heart of a Japanese garden bathed in natural light is a real pleasure dome, offering a relaxing and friendly atmosphere where our top colourist, Pascal, works his magic. Together with his team, Pascal will craft the right highlights – including where exactly they should go – for your cut, eye colour, skin tone, and personality. If you are a fan of natural products, ask about our silk protein-based colour treatments.

INDULGE YOURSELF IN RELAXATION AND TOTAL WELL-BEING
Let yourself be pampered while we put our unique and proven beauty methods to work. Estelle and her team, trained in the latest techniques, will bring you visible and unprecedented results.
---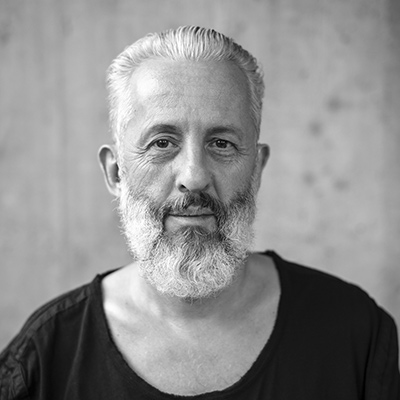 Serge
MANAGER AND ARTISTIC DIRECTOR
Serge created Espace Figaro in 1981 and joined Medley in 2005. Passionate about hair and an excellent teacher, he has been sharing his skills and knowledge since 1990 with stylists from around the world and his own team at home. Serge played a key role in Medley's latest collections, and puts his artistic know-how to use for his demanding clientele.
His Muses: Serge draws inspiration from his favourite fashion designers such a Coco Chanel and Rick Owens, designers such as Charles Eames, Andrée Putman and Jean Prouvé, painters such as Jean Michel Basquiat, but also from the street, and from life itself.
That extra something… Open-mindedness and killer charisma.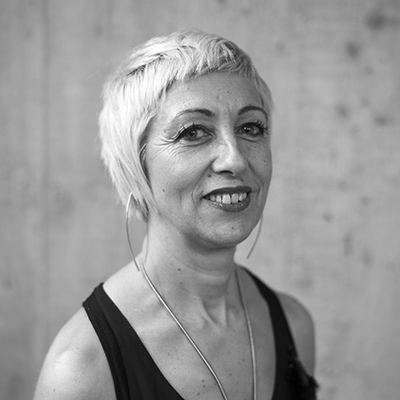 Carmen
STYLIST
Carmen joined the Medley family in 1983 as a Style technician. Thanks to training at Medley, she has now become a renowned stylist offering cuts, styling and colour. A perfectionist at heart, Carmen is our in-house marriage specialist!
Her Muses: Good rapport with her clientele, who never ceases to amaze her with its diversity of styles, ages, and ideas. Her motto? "Each client is unique, and should be treated as such".
That extra something… Carmen is passionate, rigorous, and a perfectionist at heart.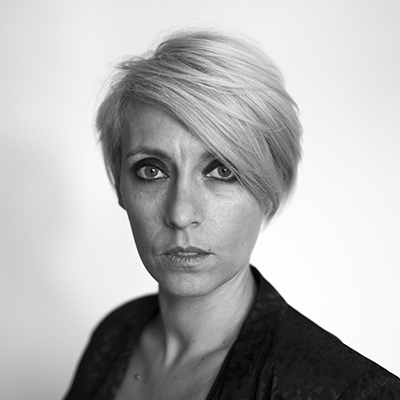 Ludivine
STYLISTE AND BARBER
As her confident style suggests, Ludivine is a young woman who knows where she's headed. She came to Medley in 2001 and quickly climbed the salon ladder. Her technique is impeccable, and she can take on any style with a sometimes-disconcerting calm. There is nothing Ludovine loves more than a challenge, since, in her own words, difficulty "makes me grow". She has since opened a barbershop called Watson with Justine. A trainer for several academies since 2010, Ludovine has been training people in men's styles at Medley since 2016.
Her Muses: Ludovine gets her inspiration from meeting artists (painters, designers, multimedia designers and musicians).
That extra something… A capacity to adapt that knows no limits.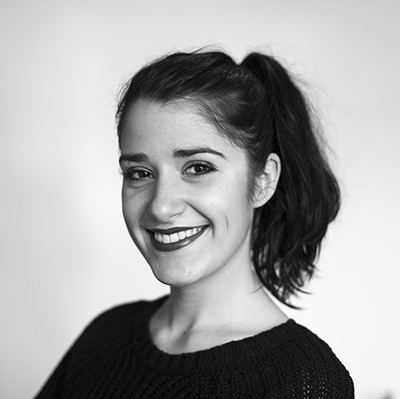 Justine
STYLIST AND BARBER
Curious, inspired and dynamic, Justine is an all-round artist who joined the Medley team in 2007. Very active in the artistic team, especially in shows and studio photo shoots, she opened a barbershop called Watson with her colleague Ludovine.
Her Muses: Justine finds inspiration in fashion, on the Internet, from fashion blogs, but first and foremost from her favourite pastime: hanging out with friends.
That extra something… 360 degree open-mindedness and teeming with energy.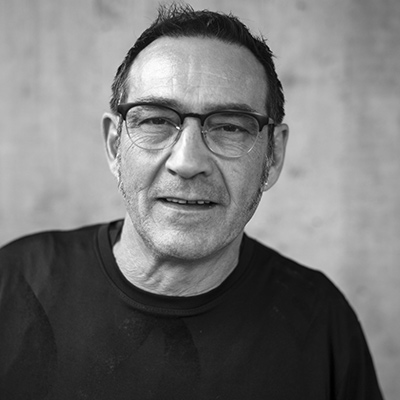 Pascal
TOP COLOURIST
Pascal's background is anything but typical. Originally in the theatre world, he dropped everything in 1986 to join Medley. He was quickly drawn to colour and even more quickly became a key player in our team, which he directs with bravura. The brand Wella took note of him, and Pascal began to assist top stylists, doing the colour for their models in cities all over France.
His Muses: Nature and the changing seasons with their never-ending palettes of colour are a rich source of inspiration for Pascal. He adores recreating the depths of hues and effects of lightness and materials, thanks to his very personal take on colour.
That extra something… In addition to his undeniable talent, Pascal is always on the ball and always in a good mood. He loves sharing ideas in order to broaden his horizons.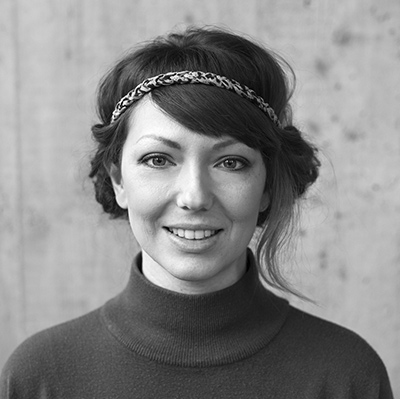 Virginie
STYLIST
This light-hearted, sometimes-mischievous, and incredibly charming young woman joined Medley St Dié in 2007. Since then, she has become an indispensable member of the team, and built up a clientele as young and dynamic as herself.
His Muses: Virginie finds inspiration while surfing the Net (Pinterest), leafing through magazines, but also in day-to-day encounters, just when she least expects it.
That extra something… Virginie's dynamic personality, smile, joie de vivre and professional demeanour will have you coming back for more.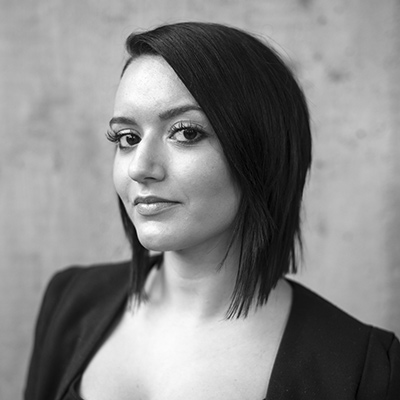 Sophie
STYLIST
This young stylist came to Medley in 2013 as an apprentice, and quickly found a home here. She channels all of her energy to giving her clients top-notch service.
Her Muses: Hair shows, press releases and Sassoon for its graphic art.
That extra something… Sophie is meticulous and exacting in her work. For her, client rapport is key, and she brings tremendous passion to the job.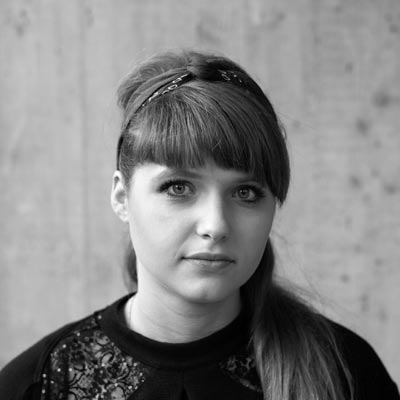 Anaïs
JUNIOR
Anaïs joined Medley in St Dié in 2014, after receiving her professional certification. She is a rising star in our team. She follows Pascal (our head colourist) like his shadow, and is naturally drawn to the world of colour. Her big eyes and rock-n-roll style hides a touching shyness that melts away once this talented colourist starts talking about her passion.
Her Muses: Always aiming for perfection, Anaïs is constantly innovating and finding ideas in virtually everything around her.
That extra something… Calm and collected, Anaïs' serene strength is a source of creativity.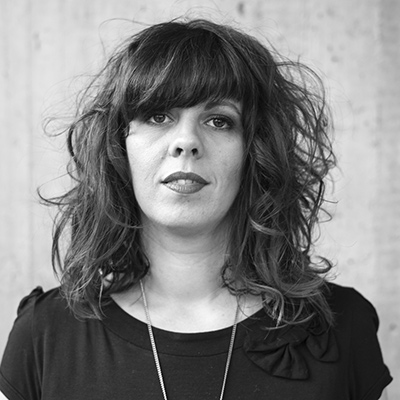 Estelle
AESTHETICIAN
Our beauty salon has been in the very capable hands of Estelle since 2002.
Her Muses: Estelle is very drawn to art in all its forms: painting, sculpture, etc. She enjoys going to exhibitions with her children, where she gets all her ideas.
That extra something… This tall young woman with curly hair always has a smile on her face and is always in a good mood. Her application and patience is widely appreciated.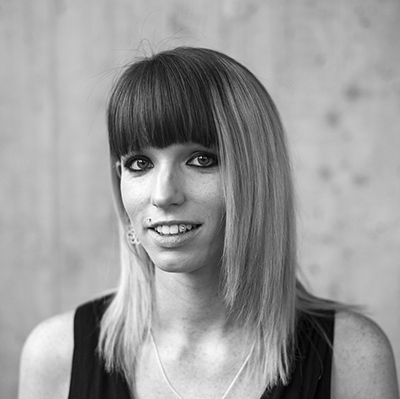 Lætitia
AESTHETICIAN
Laetitia joined the Medley team in 2008. Thanks to her and Estelle, our beauty services are widely known and appreciated. Passionate about her job, Laetitia is always growing and learning new things, which she regularly makes a point of sharing with her colleagues.
Her Muses: Fashion and the latest trends are the necessary ingredients for Laetitia's professional development. But what inspires her most is the satisfaction of her clients.
That extra something… Detail-oriented and a perfectionist, Laetitia takes pride in being attentive to her clients' needs.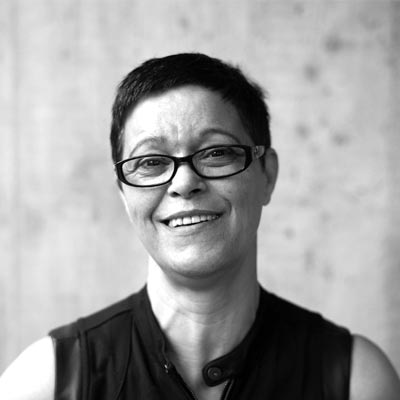 Hélèna
Receptionist and Specialist in relaxing shampoos
Hélèna has been our receptionist at Medley since 1985, but she is, more importantly, a specialist in relaxing shampoos, which she enjoys best. More than a job, for Hélèna, it's a passion.
Her Muses:  Plants, nature, reading and tranquillity.
That extra something… What she likes best is a satisfied customer.
---
---
21 RUE DAUPHINE
88100 SAINT DIE DES VOSGES
Opening hours:
Monday 1:30 pm – 7:00 pm
Tuesday 12:00 am – 7:00 pm
Wednesday 9 am – 7:00 pm
Thursday 9 am – 7:00pm
Friday 9 am – 7:00 pm
Saturday 8 am – 5:30 pm
Closed Sunday
| | | |
| --- | --- | --- |
| WOMEN'S RATES (includes tax) | SHORT | MEDIUM-LONG |
| Flat rate shampoo + cut + style | 40.00 | 42.50 |
| Flat rate shampoo + style | 21.00 | 23.50 |
| Flat rate shampoo + colour + cut + style | 66.00 | 74.50 |
| Relaxing shiatsu shampoo massage | 12.00 | 15.00 |
| Medley cut | 22 | |
| Transforming Medley cut | 30 | |
| Olaplex | 20.00 | 25.00 |
| Chignon | 42.00 | 62.00 |
| Foil highlights | 25.00 | à 60.00 |
| Freestyle balayage | 25.00 | à 60.00 |
| Comb painting | 24 | 26 |
| | | |
| MEN'S RATES (includes tax) | | |
| Flat rate shampoo + cut + style | 23.00 | |
| Flat rate student card | 22.00 | |
| Relaxing shiatsu shampoo massage | 12.00 | 15.00 |
| | | |
| Flat rate little boy under 5 years | 14.00 | |
| Flat rate little boy under 10 years | 15.00 | |
| | | |
| BEAUTY SERVICE RATES  (includes tax) | | |
| NAIL SERVICES | 8.00 | |
| Gel nail extensions | 60.00 | |
| Gel on natural nails | 50.00 | |
| Semi-permanent polish | 28.00 | |
| A Perfect Ten | 40.00 | |
| Manicure | 18.00 | |
| Manicure + polish | 20.00 | |
| Pedicure | 22.00 | |
| | | |
| FACE & BODY | | |
| Age-defying Ambrosia facial | 59.00 | |
| Renewed Radiance facial | 29.00 | |
| Revitalising Iris facial | 55.00 | |
| Journey-to-Atlantis Body Treatment | 69.00 | |
| A Perfect Ten | 30.00 | |
| | | |
| MAKE-UP | | |
| Eyelash extensions | 90.00 | |
| 3-week eyelash extension touch-up | 40.00 | |
| Eyelash dye | 13.00 | |
| Daytime make-up | 16.00 | |
| Evening make-up | 21.00 | |
| Wedding day make-up + pre-trial | 50.00 | |
| | | |
| HAIR REMOVAL | | |
| Eyebrows | 8.00 | |
| Bikini | 10.00 | |
| Full bikini | 23.00 | |
| Extended bikini | 18.00 | |
| Upper lip | 8.00 | |
| Half-leg | 14.00 | |
| Full-leg | 24.00 | |
| Underarms | 9.00 | |
| Package of 10 UV sessions + 1 free | 60.00 | |
| (UV services are monitored by a licensed aesthetician) | | |
---
---
Photo credits:  Arthur Janin